About Your Guide
James L Cyr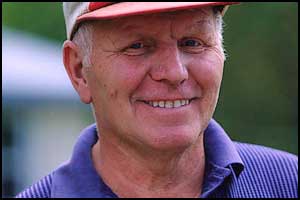 Raised on the ranch his Grandfather (Vital Cyr) homesteaded in 1902, near the mouth of Fish Creek, Jim is very familiar with the Fish Creek and Great Burn area. His Granddad started packing and guiding in this area, working for Andrew Garcia prior to homesteading, packing supplies into Moose City Idaho (Gold mining town). Jim's Dad (Elmer) inherited the packing business and continued to operate it until the 1960's, his two son's Jim and Lister helping during the 1950's. The trailhead was at the Cyr Ranch, until Helena Logging built the road in the bottom of Fish Creek in 1953.
Jim went to work for the Highway Department in 1957, helping to construct I-90 as it traversed the length of the county, moving to Superior in 1964, from where he could explore the remaining County backcountry.
One might say Jim has hiked, packed, guided, hunted and fished in Mineral County all of his life.